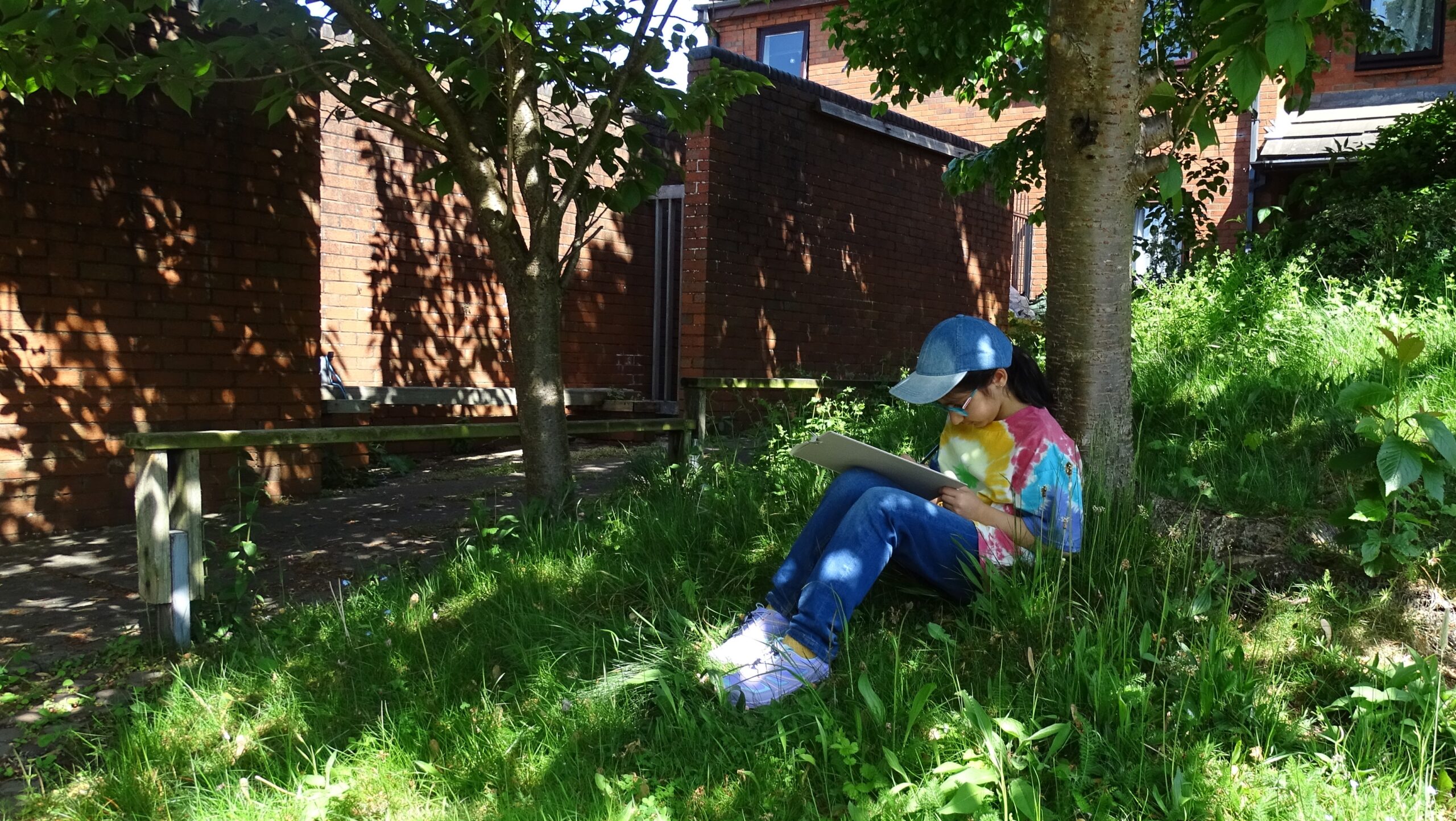 The beech tree that had been chopped down to create more light; the beautiful wild flowers that get called weeds; the ants that bring leaves down into the earth; the seasons that are changing and merging…these were the cares that budding artists brought to the Our Garden – Sacred Spaces of Balsall Heath on Saturday.
In an art workshop, skilfully led by artists Shaheen Ahmed and Rachel Pilkington, the beauty of nature was celebrated – but climate change and the fragility of the earth were very much present too.
The workshop, at Balsall Heath Church Centre, Mary Street, was part of part of Our Garden – Sacred Spaces of Balsall Heath, a Creative City Project generously funded by Birmingham City Council and programmed by the Birmingham 2022 Festival.
It's a joint initiative between Christians and Muslims in Balsall Heath, from the United Church of St Paul's, Mary Street, the Hazrat Sultan Bahu Trust and the Al-Abbas Islamic Centre. The faith organisations have been commissioned to create an artists' map of Balsall Heath, showing it as a place of wildlife rather than buildings and roads.
Shaheen, an award-winning artist with particular empathy for those who flee their homes because of the climate crisis, and Rachel, an artist interested in spaces with nature gains a foothold in urban environments, helped the participants to connect more deeply with nature and develop their creative skills.
There was much sharing of stories and friendship-making but in the end, the art spoke for itself.
Post by Jo Ind.